After much writing, editing, wonderful feedback from my amazing beta readers and the best ARC team in the world, Payne is now available for purchase at Amazon, free with Kindle Unlimited, or only 99c to purchase permanently. On top of that, it includes my previous novel Mine as a bonus, so if you missed it the first time around, this is your chance for two novels instead of just one. 😀
I hope you have as much fun reading it as I had writing it!
Love,
Kim
Payne Carter? Payne in my ass is more like it.
Tall: check. Brooding: check. Ex-SEAL: check.
Rude, suspicious, still annoyingly sexy: check check check.
If he were a romance hero, he'd be perfect, but as a neighbor, I have to say I'm not impressed.
The department relies on me to keep Alderman Trabucco safe until the election, and as a rookie police officer, I can't afford to screw this up. Especially not by being too distracted by Jerkface McSexypants upstairs.
Except he's there every time I turn around, and my instincts scream that he's not who he seems. Of course, my instincts also seem to think clothing is optional when we're together, so I'm not sure what to believe.
All I ever wanted in life was to make a difference in people's lives. Now the good guys are out to kill me, and a killer might be my best chance at staying alive.
Payne will do anything to keep me safe, but who's going to keep me safe from him?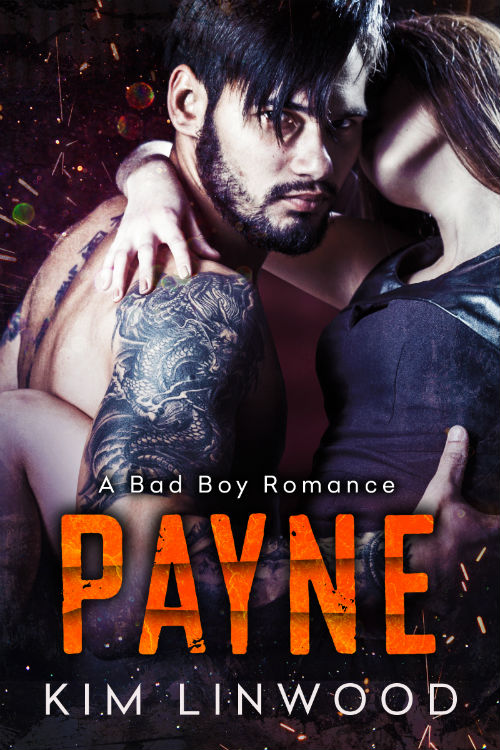 ---
Recommendations
And once you're done churning through Payne, as I hope you will, there are a bunch of other hot books climbing the lists right now that I'm dying to check out now that I can take a little break after launching Payne. 😉 Maybe you'd like to read them too.